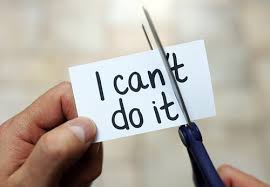 It's a new year! The perfect time to polish off your old resume (if you have one). The start of a new year and all its optimism can evoke fresh career opportunities. Even when you're not expecting them. So don't wait until you're without a job to prepare your resume and other career documentation for potential new beginnings.
Invest in resume writing now
There have been numerous clients I've assisted with resume writing and other job-seeking documentation (including LinkedIn profiles) that are in a career transition phase. But why wait until you're at that stage before investing the time and/or money in a professionally written, well-considered resume.
Power of positive perceptions
"Positive thinking is more than just a tagline. It changes the way we behave. And I firmly believe that when I am positive, it not only makes me better, but it also makes those around me better."
(Harvey Mackay, businessman, author & columnist with Universal Uclick)
Another valuable reason for getting onto the updating (or creation) of your resume, while you're still employed is that when you're in a positive place career-wise, you're more likely to have positive perceptions. That is, someone who's feeling upbeat about their current job status is far more likely to be able to come up with strong, career-selling achievements. This is 'career documentation gold' for advanced resume writers like me. We use such high-value content to make clients standout to both recruiters and professional networkers.
How to start the resume writing process
If you're contemplating professional resume writing services to keep your career documentation compliant (ATS and keyword optimised), up-to-date and appealing, it's worth considering the following:
– Are there specific jobs/industries that I want my resume tailored for?
– Have I done some job market research, to get a feel for what I want?
– Is my latest resume up-to-date enough for the resume writer to use?
– Have I done any recent and relevant training/education or voluntary work?
– Should I also have a complementary cover letter and LinkedIn profile ready?
– Are there any questions I should ask the recruiter if applying for a specific role?
---
Walton's Words has written a wide variety of career advancement documentation that accommodates applicant tracking and keyword optimisation systems. We understand how they tick and can ensure that your resume, cover letter and/or LinkedIn profile are engaging and eye-catching. Give us a call or drop us a line if you'd like to discuss your career documentation needs further.