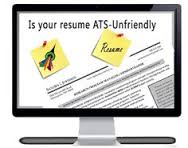 While a professionally creative resume (i.e. a 'singing' format that complements the content) can be beneficial, it's essential to remember that MOST recruiters now use ATS or applicant tracking systems. If you're submitting your resume (and cover letter) to various recruiters over the internet, there's a strong likelihood you're not making it past the initial electronic filtering stage if you haven't allowed for ATS.
Fancy formatting and job tailoring can cast the spotlight on career-selling content, but they're pointless if an applicant tracking system completely discounts the creative resume version, and turns the 'written mint' into 'moosh'. Investing the time and/or money in a professionally written, well-considered resume is critical to most job applications.
Recruiters are sorting the gold from the gravel: It's a highly competitive employment market out there, which is why most recruitment agencies and in-house recruiters now use applicant tracking systems to detect the gold within the gravel. Hence, all job applicants should factor in ATS technology when drafting up their resume – even for submission via email, just in case.
When in doubt, leave it out: In addition to allowing for applicant tracking system encounters, your resume and cover letter should also factor in the wide range of ATS versions out there. For example, some of the recruitment software may be able to translate Word tables into readable content, but some may not. If in doubt, leave it out. Why risk a format choice that decreases your recruitment odds of 'striking gold'?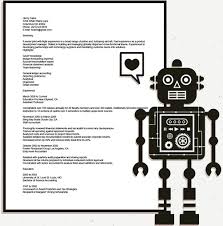 Consider the search criteria: Does the job ad use the industry abbreviations you perceive as common? Is the role situated in another city, and you're intending to explain your willingness to relocate? It's worth contemplating any ATS search definitions that could be used to filter out, for example, those living outside of the employer's region and/or those that haven't used similar industry terminology.
Keyword optimisation strikes again: While the focus on keyword optimisation may feel a bit overdone, recruitment via ATS is a situation where it's essential. If your resume and cover letter content aren't matching some of the key terms from the job ad – they're 99% likely to be in the search criteria – then it's unlikely your application is going to be seen by human recruitment eyes.
Keep it tidy all the same: Even though less is often better in an ATS formatted resume and cover letter, still allow for the 'human factor' once your job application has passed the first electronic stage. A plainer resume is no excuse for sloppy, lack-of-care formatting – make it easy for the human recruiter to gauge and engage with your employment offerings.
---
Having to also factor in ATS for your resume and cover letter often feels like additional unwanted effort, but it's an essential element in your job application, particularly when submitting online. Walton's Words has written and produced a wide variety of career advancement documentation that accommodates applicant tracking systems – we understand how they tick and can ensure your resume and cover letter make it to human eyesight. Give us a call or drop us a line if you'd like to discuss your job application further.