Professional, Engaging and Empowering Resume Writing Services
Are you seeking fresh or new career opportunities?
Do you have a powerhouse resume for today's competitive marketplace?
Is your LinkedIn profile keyword-optimised and written for online audiences?
Are you struggling to write selection criteria responses and/or other application content? 
So why choose our resume writing services
As many of our clients will verify, your new career documentation will have an immediate impact on your professional plans and ambitions (see some of our testimonials). Our strike rate of getting you through to the interview stage is very high!
I just wanted to let you know that I applied for a job yesterday and I heard from the recruitment agency almost immediately that I have a job interview tomorrow!" "
– Belinda Payne, Client Services Officer

Furthermore, we believe in forming strong working relationships with each and every one of our clients. A proactive, interpersonal partnership, founded on the motivation to develop resumes, cover letters, selection criteria responses and/or LinkedIn profiles that are tailored, validated and appreciated.
In addition, we have in-depth exposure to a broad range of job and industry types. This includes IT, healthcare, military, HR and L&D, finance, manufacturing, customer service, mining, brand sales, personal fitness, government, education, research, and law. As a result, we're highly adept at translating and tailoring right-fit career documentation, including using keyword optimisation for ATS purposes.
Meet your primary career documentation consultant
Jeanette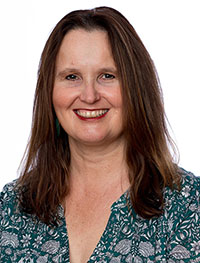 Walton has over 15 years of experience working with the written word, as both a writer and an editor. She's consistently proven her passion for constructing and delivering content that is meaningful, impactful, concise and coherent.
There aren't many other resume writers that can boast a complementary portfolio of editing work for both university professors and their PhD students. Jeanette believes this is a value-add skillset that helps ensure her writing remains 'tight and to the point'. She understands the importance of minimising word wastage – that every bit of written content must have a purpose – as well as compliance with guidelines and specifications.
Jeanette also tries to maintain a healthy equilibrium between professionalism and personalisation when working with each client. Empathy and consideration, particularly for those under 'job-seeking stress', is balanced out with a positive, inspirational approach towards helping others reach their career advancement goals.
Want to find out more about our resume writing services?
Contact Walton's Words if you'd like to discuss your project – integrity and clarity are guaranteed, and fees are customised and industry-competitive.