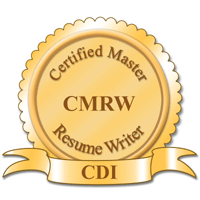 Jeanette Walton of Walton's Words has been awarded international certification as a Certified Master Resume Writer (CMRW) by Career Directors International (CDI).
This Master-Level certification, the pinnacle level of competency for CDI, required Jeanette to demonstrate her superior knowledge and experience in contemporary resume writing through an intensive examination of her professional writing. She was assessed on her broad range of industry knowledge and expertise in the areas of strategy, branding, advanced visual appeal, and contextual narrative.
Recognition as a CMRW sets Jeanette apart from the competition and distinguishes the high calibre of her credentials in assisting clientele with professional resume services.
Walton's Words offers expert resume writing and career coaching services to entry-level through to executive clientele in the global marketplace. Its expertise, led by Jeanette, is in empowering clients to navigate the complexities of job searching and emerge as successful candidates.
Jeanette is a recognised author and columnist with 3+ years of assisting clients to meet their career goals. Her articles have appeared on the CDI and other career development websites, and she has been published in the Resumes for Dummies resume writing and cover letter compilation book.
To learn more about Walton's Words, visit the website at http://www.waltonswords.com.au/.
CDI is an international association that provides proactive resources and assistance to empower its members to apply world's best practice in career development, resume writing and job search.