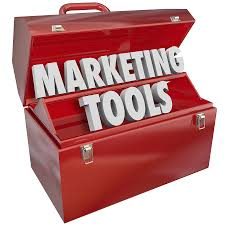 There are so many ways to professionally market yourself and your business these days. Online channels now lead the way when considering brand marketing strategy. Yet despite the range of electronic avenues now available to us, there's only really one that's solely focused on promoting brands from a professional, business marketing perspective. That social media channel is LinkedIn.
While some of the major players like Facebook and Twitter have a wider user base than LinkedIn, there are often cross-purpose issues that arise on these sites. For example, most of us who promote a business on Facebook would understand the complexities of trying to keep our personal and professional profiles separate. I'm fairly confident that most potential customers don't want to know who we socialised with last night or on the weekend. A poignant time to also reiterate that most recruiters will source social media profiles when evaluating a job applicant.
Yes, there can still be some cross-over between personal and professional on LinkedIn. I've personally received several connection requests that are probably more relevant to an online dating site. But most of the tools and functionalities that LinkedIn is made up of are predominantly beneficial to either an individual or a company's brand marketing.
Five of the main reasons for using LinkedIn to professionally promote and engage are as follows: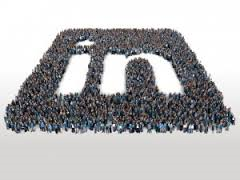 1. The audience is more attuned: While social media sites like Facebook and Instagram attract a highly diverse range of users and usage, the majority of those who sign up for LinkedIn are purely there for business purposes. Thus, when showcasing your expertise and plugging your professional offerings on LinkedIn, it's far more likely your communications are reaching your preferred audience type.
2. Recommendations & endorsements abound: In addition to you approaching business connections for recommendations, LinkedIn continually makes suggestions to your network about endorsing your skills. This often means that your career strengths and achievements are increasingly being identified by a large professional audience with minimal input from you.
3. Access to experts & other key stakeholders: The professional reputation that LinkedIn has acquired translates to a stronger likelihood than other social media sites of attracting business and industry experts. This means there's greater potential of connecting with and learning from your industry's knowledge leaders. Furthermore, it also means that potential customers and recruiters are frequently sourcing LinkedIn for hiring purposes.
4. Plenty of potential to cross-promote: LinkedIn has been structured to enable its users to promote all facets of their business and/or brand offerings. This includes directly linking your website to your LinkedIn profile or company page, as well as to your articles or posts. There's also the opportunity to provide tangible evidence of what you can do, by attaching a portfolio of document samples.
5. The more you engage, the more you're seen: In addition to ensuring your LinkedIn profile is fully optimised to foster higher search rankings on both LinkedIn and Google, frequent interactions on the site will result in a stronger brand presence. The more that you post and engage on LinkedIn, and the more often that's shared and engaged with, the greater the likelihood that your brand is being viewed beyond your immediate network of connections.
---
Here at Walton's Words, we're committed to producing personalised, career advancing LinkedIn profiles (and company pages) that get results. Whether you're seeking a career change or want to stay open to networking or other business opportunities, we can develop or revamp your LinkedIn profile or company page to achieve your professional goals. Give us a call or drop us a line if you'd like to discuss your LinkedIn profile (or company page) further.