Whether kick-starting a new career or wanting to step up from your existing position, there are likely to be transferrable skills and experiences that will add benefit to your professional plans and ambitions. These could stem from part-time, casual or even voluntary roles you've previously been in, as well as ad-hoc or less-job-relevant projects and tasks you've formerly participated in (including as a tertiary student). Obviously there are some career transitions requiring a heap more study and work experience, but not all career changes are as daunting as they may first seem.
"If it scares you, it might be a good thing to try." (Seth Godin, American Author)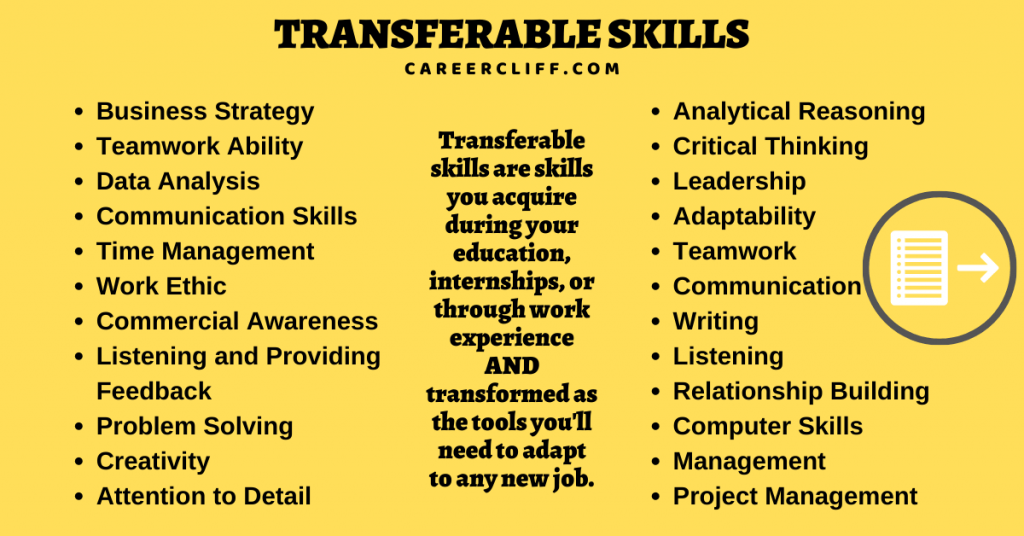 There are often job commonalities
There are numerous roles out there where the same or similar core professional strengths and capabilities are required. Your existing skillset could align more than you think. Do some research on the type of work you want to transition into – such as examining job ads and position descriptions – and consider what the most common requirements are and whether these have already been demonstrated or applied in your former work and/or study experience. Some of the most common skills that I've observed as a professional resume writer are:
Strong, impactful written and verbal communications
Collaborative and supportive teamwork (and team leadership)
Interpersonal stakeholder engagement and relationship building
Attentive and responsive customer service
Organised, results-driven project management (or coordination)
Contributions to change and continuous improvement
Commitment to regulatory compliance and best-practice
"The only way to do great work is to love what you do. If you haven't found it yet, keep looking. Don't settle."  (Steve Jobs)
You're more likely to stand out
Taking the time to optimise the value-add benefits of your work experience within career documentation, including via job tailoring, will probably give you a leading edge over other applicants. While the most relevant academic qualifications need to be prioritised (particularly when first starting out), it is also worth considering professional strengths you've demonstrated in your other roles.
The concise, job-appropriate showcasing of hands-on life (or work) experience will likely add depth to your application – i.e. you're a candidate who knows how to 'walk the talk'. And also keep in mind that recruiters are often sussing out your soft as well as your hard skills, to ensure you're the 'right fit' for prospective employers.
"People grow through experience if they meet life honestly and courageously. This is how character is built." (Eleanor Roosevelt)
You'll feel more confident and prepared
Another valid reason for evaluating (and highlighting) your most transferrable skills and experiences is that it gives you time to really consider what is expected for your dream role. This will probably make you feel more 'job ready', particularly for the interviewing stage, and will also likely convey a high level of interest, diligence and commitment towards aligning with the core job specifications.
When striving for a career evolution or transformation, it's important not to disregard or undersell what you've previously done in a range of capacities. You may be sitting on an untapped 'goldmine' of professional assets and experiences, and partnering with a professional resume writer could be just what you need to dig them up and out.
________________________________________________________________
Walton's Words has written a wide variety of career advancement documentation that accommodates applicant tracking and keyword optimisation systems. We understand how they tick and can ensure that your resume, cover letter, selection criteria and/or LinkedIn profile are engaging and eye-catching. Give us a call or drop us a line if you'd like to discuss your career documentation needs further.