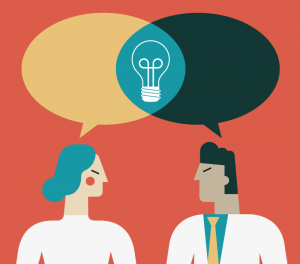 If you're planning on hiring a professional resume writer to help progress you career, be prepared to invest time as well as resources. A high-calibre resume writer should be able to effectively encapsulate and highlight your most job-relevant skills, achievements and expertise. But they will first need you to proactively contribute insights and add-ons about your relevant professional (or other) experience.
"No one is you, and that is your biggest power." (Dave Grohl)
You are the expert on you
Without you providing the resume writer with some key information (e.g. relatively up-to-date resume, position descriptions, project lists, job ad examples), it's going to be difficult for them to 'sell' your professional brand. Before commencing the resume writing process, take the time to consider why you're striving for that job opportunity. What is it specifically about you that will/may be of benefit to prospective employers? It may be advantageous to put together a list of professional (and/or personal) highlights that can be further discussed with your professional resume writer.
Data could be uncovered
The more you're open to a collaborative partnership with your resume writer, the more likely they are to tap into new/additional information. Don't discount some of your career and broader life experiences that could prove beneficial to your resume and other career documentation. For example, a former client of mine that wanted to completely transition from pharmacy to outback tourism had a wealth of knowledge and experience from his own personal outback travel adventures. We used this more personal data to effectively highlight his highly relevant range of hard and soft skills.
"The measure of intelligence is the ability to change." (Albert Enstein)
You'll feel more prepared
I've often had clients comment during our 'data mining discussions that some of the questioning has helped jolt and stretch their memories. It's also likely to boost your confidence (and reignite your professional energy) prior to going into the interviewing phase of the application process. It should be the primary objective of a professional resume writer to leave you feeling positive and self-assured about how you're represented in your new resume and other career documentation. So the more you actively engage with them, the more likely it is that this will be the end result.
"Self-confidence is the first requisite to great undertakings." (Samuel Johnson)
Your content will be honest
One of the final and most essential stages of the resume writing process is you undertaking a thorough check of the content to ensure its accuracy. While it's the responsibility of the professional resume writer to avoid over- and/or under-stating what you can offer, it's yours to ensure what's been written truly reflects you. The data may have been taken down incorrectly or misconstrued by the resume writer, so always thoroughly review (and fact check) prior to using your new resume, etc.
 "Honesty is the best policy." (Benjamin Franklin)
__________________________________________________________________
If you've been considering a change in career direction and/or increasing your future job opportunities, it may be time to consult a professional resume writer. From spicing up a LinkedIn profile to overhauling a resume and adding an often-critical cover letter, to writing up selection criteria attuned responses, Walton's Words thrives on creating career documentation that helps you to stand out. Give us a call or drop us a line if you would like to discuss your resume writing needs further.