"… the most captivating resume is the one that seems to match all requirements … Don't make your target reader fish through a bunch of noise in order to find what's really important … because they won't." (monster.com)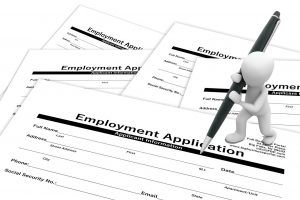 In addition to ensuring ATS compliance and keyword optimisation across your resume and other career documentation, it's really important that you align with any 'how to apply' specifications. With the Australian Unemployed Workers Union reporting in August 2020 a ratio of 1 to 15.39 for job seekers to job vacancies (i.e. 1,614,412 competing for 104,880 job vacancies), the importance of applying such diligence, patience and attention to detail for each job application becomes clear.
Most recruiters are flooded with job applications – there's only a small window of time to convince them to read on. If you haven't aligned with the job application criteria for that specific role (e.g. page/word length, use of STAR for KSC), there's a higher likelihood you'll be overlooked and allocated to the 'declines'. Meeting these specifications not only highlights to employers your ability to take direction and meet objectives, but may also convey the effort you're willing to put in for the business.
"The employment world is an extremely competitive one, with HR managers and recruiters sifting through dozens or even hundreds of applications for one, single vacancy. For this reason, many companies often have strict rules regarding the application process …" (Executive Resumes & Coaching)
If in doubt, ask: Most job ads or position descriptions include contact details for the job recruiter, so use these to clarify what is required within the application. This is particularly beneficial when 'finicky' KSC (key selection criteria) responses are required, and/or where application instructions are unclear. It's also a great opportunity to introduce yourself to the recruiter, while demonstrating your commitment to uphold professional specifications and directives.
Don't over-share: It's really important to keep your selection criteria responses and other career documentation concise and relevant. If a two-page resume is specified, adapt your longer more detailed one for this role. If the cover letter needs to correlate with the job responsibilities, and if there are word limitations for each of the selection criteria responses you have to submit, adhere to these job application guidelines.
It can no doubt be a stressful experience applying for jobs, particularly when it's due to an unintentional career break. But taking the time throughout the job-seeking process, from the initial application submission to preparing for potential interviews, is going to be beneficial to the end results. It will likely boost your confidence across the application process, as well as the recruiter's and the prospective employer's.
___________________________________________________________________
If you've been considering a change in career direction and/or increasing your career opportunities, it may also be time to consult a professional resume writer. From spicing up a LinkedIn profile to overhauling a resume and adding an often-critical cover letter, to writing up selection criteria attuned responses, Walton's Words thrives on creating career documentation that helps you to stand out. Give us a call or drop us a line if you would like to discuss your resume writing needs further.