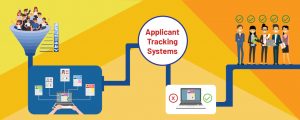 While a creatively formatted, one-job-fits-all resume may look good and save time, it's essential to factor into your job seeking process that many recruiters now apply ATS (applicant tracking systems). If you're submitting your resume, cover letter and other relevant career documentation to various recruiters over the internet, you need to ensure you're making it past the initial electronic filtering stage (i.e. ATS). This is often used to lessen the burden for recruiters inundated with job applications.
Fancy formatting (as well as job tailoring) can cast the spotlight on career-selling content, but these efforts are pointless if an applicant tracking system completely discounts the creative resume version. Investing the time and/or money in a professionally written, ATS-compliant resume is critical to most job applications.
"An applicant tracking system automates an organisation's recruiting and staffing operations and provides a central repository for candidate data—including resumes and applications … helps to better manage every stage in the recruiting process." (bullhorn.com)
Recruiters are sorting the gold from the gravel: It's a highly competitive employment market out there, which is why most recruiters now use ATS to sort the gold from the gravel. You should always factor in ATS technology when preparing an application. This includes submitting your resume, etc. as Word rather than PDF versions, and avoiding more complicated formatting including columns and charts.
When in doubt, leave it out: In addition to allowing for applicant tracking systems, you should also keep in mind that there are multiple ATS versions with a diversity of capabilities. For example, some of this recruitment software may be able to translate Word tables into readable content, but some may not. If in doubt, leave it out. Why risk a formatting choice that decreases your recruitment odds of 'striking gold'?
Consider the search criteria: Does the job ad use the industry abbreviations you perceive as common? Is the role situated in another city, and you're intending to explain your willingness to relocate? It's worth contemplating any ATS search definitions that could be used to filter out, for example, those living outside of the employer's region and/or those that aren't familiar with core industry terminology.
Keyword optimisation strikes again: Recruitment via ATS is a situation where it's essential to apply keyword optimisation. If your resume and cover letter content aren't matching some of the position's key terms – 99% likely to be used in ATS search criteria – then it's unlikely your application is going to be seen by human eyes. For example, does the 'key requirements' specify MS Word or Microsoft Word?
Keep it tidy all the same: Even though less is often better in an ATS formatted resume, still allow for the consecutive 'human review' stage. A plainer, ATS-compliant resume is no excuse for sloppy formatting – make it easy for the human recruiter to assess your career offerings. Where possible, apply the more standard chronological resume format, which includes using more standard headings (e.g. Employment History), as well as the separate listing of each relevant former role (incl. company name, job title, dates, description and specific accomplishments).
Factoring in ATS for your resume, cover letter and other career documentation can feel like additional unwanted effort, but it's essential to a successful job-seeking process, particularly when submitting numerous applications online. As I noted in another recent blog, it's important to take the time with each of your job applications.
___________________________________________
If you've been considering a change in career direction and/or increasing your future job opportunities, it may also be time to consult a professional resume writer. From spicing up a LinkedIn profile to overhauling a resume and adding an often-critical cover letter, to writing up selection criteria attuned responses, Walton's Words thrives on creating career documentation that helps you to stand out. Give us a call or drop us a line if you would like to discuss your resume writing needs further.