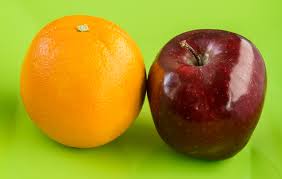 Clients often ask whether the resume content we have produced is suitable for their corresponding LinkedIn profile. My standard reply is that while consistent messaging (and branding) about your career history and ambitions is important, there are some clear differences between these two career documentation types.
"Active participation on LinkedIn is the best way to say, 'Look at me!' without saying 'Look at me!" (Bobby Darnell, Principal of Construction Market Consultants)
Different purposes
While the primary focus of your resume is to obtain a specific role, LinkedIn has a broader marketing purpose. In addition to potential career opportunities, view your LinkedIn profile as a personal branding vehicle. An online presence that enables you to both expand your professional networks and to strengthen and assert your industry expertise. Unlike your resume that is tailored for a specific audience (i.e. recruiters), your LinkedIn profile will be viewed by a diversity of readers. LinkedIn is also more interactive and evolving (you can continually post and engage), where connections can also contribute to your branding via endorsements and comments.
Different benefits
The visual and interactive aspects of LinkedIn make it more 'show don't tell' than your resume. That is, while your resume provides factual written content about your career history, LinkedIn demonstrates your experiences and achievements (e.g. publication lists and skills endorsements). Most recruiters will likely upload your LinkedIn profile after viewing your resume, so add depth and flavour to the latter to complement your application. The written tone on LinkedIn is more personalised and conversational, so consider sharing some of your personal quirks and stories.
Different considerations 
While keyword optimisation is critical to both your resume and LinkedIn profile, you once again need to consider a broader audience for the latter. For example, what are the most common keywords used by LinkedIn's global audience to find someone with your skillset? You also need to consider the algorithms and other computing mechanisms that apply to each of these career documentation types. For example, while keyword density (within reason) will be advantageous to your search rankings on LinkedIn, keyword usage needs to more tailored and specific for ATS-influenced job applications. That is, what are the core keywords used in the specific job ad?
Other differences 
A couple of other key differences between your resume and LinkedIn profile are the visualisation and confidentiality aspects. In particular, while the inclusion of a professional headshot is highly relevant for your LinkedIn profile, it is uncommon to include one on your resume unless your personal appearance is relevant to your career (e.g. a fashion model). Furthermore, the formatting of your LinkedIn profile should be even more considerate than your resume of the 'speedy' reader – such as using bulleted lists and breakout headings. Lastly, while it is highly beneficial to specify quantitative results with career achievements in your resume, this is discouraged in your LinkedIn profile because of its broader online reach. There could be, for example, repercussions if you share confidential sales revenue results.
___________________________________________________________________
From spicing up a LinkedIn profile to overhauling a resume and adding an often-critical cover letter, to writing up selection criteria attuned responses, Walton's Words thrives on creating career documentation that helps you to stand out. Give us a call or drop us a line if you would like to discuss your resume writing needs further.