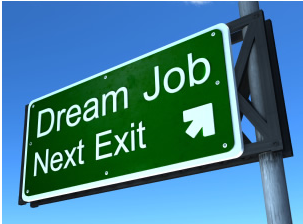 It's true that most contemporary career documentation should be job-tailored, to pass you through to the interview stage. But this doesn't mean other less relevant career (and non-career) experiences should be completely disregarded – particularly the more recent ones. There could be value-add benefits from such activity, that add depth to your professional branding and that help you to stand out from other job candidates.
You may be someone that's undergone studies to move into a new career direction, or someone that's recently taken a break from your main profession and now feel ready to return. Whatever the reason for recent life experiences not fully aligned with your target role, consider which of these could highlight advantageous stepping stones on your career path.
"You never know how diverse your career can be. I think it's wonderful. My life has always been the next page, not the last page." (Jack Welch, General Electric CEO)
Transferrable skills matter: As I previously discussed, there are some core skills that are relevant to a range of roles, such as written and verbal communications, collaborative teamwork and stakeholder management, and an alertness to continuous improvement opportunities. Whether it is voluntary work you've most recently been doing, tertiary team-based projects, or your own private endeavours such as building a house, there are likely to be transferrable skills and experiences that could be highlighted in your resume and other career documentation.
Maturity is appreciated: With statistics showing that working lives are extending, it is also more commonly accepted that there will have been shifts in direction (and breaks) across careers. As I've previously touched on, some prospective employers will likely prioritise the benefits a more mature job applicant can bring, including from a diversity perspective. So while the general practice is to go back about 10 years in career documentation, also consider whether a snapshot of any earlier (and non-career) experiences could be used to showcase your maturity.
Adaptability is highly-regarded: With an agile or adaptable approach often prioritised in today's job market, promoting your ability to transition into various contexts and situations could prove valuable. Examples include how you optimised your time during an unplanned career break, such as voluntary work or further learning, or how you willingly stepped into a less relevant role, to support your employer's immediate needs. Think about how you've continuously improved and built on your own professional knowledge and skillset.
It could convey commitment: Linking in with the above two points about maturity and adaptability, a variable career (and non-career) background could highlight your readiness to commit to a specific role. The experience shown in your resume, cover letter, etc. could demonstrate how your career path has led you towards this final objective or conclusion. It could convey how what you have attained across that journey (including value-add benefits) have clarified and strengthened your desire to work in that relevant role and/or industry.
________________________________________________________________
Walton's Words has extensive experience in helping job seekers compile professionally written, career-selling documentation. We can help construct resumes, cover letters, LinkedIn profiles, selection criteria, and any other documentation that will help you win your dream role. So drop us a line or give us a call if you'd like some assistance with your next career step.