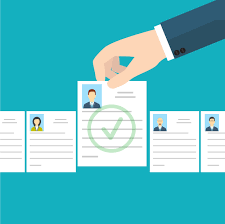 Remember when you could use one standard resume to apply for a range of job types? A document that contained your personal details, employment history, academic qualifications and a few referees would give you the confidence to apply and await the recruiter call. Well I'm afraid those days are behind us.
In today's highly job-competitive, fast-paced and mostly digitised marketplace, a one-size-fits-all-resume is unlikely to win you that dream role. It's now essential to individualise and customise your resume to stand out from other job applicants. Here are four primary reasons why it's important to take your time with each of your applications:
High-tech recruitment methods demand attention: Most of the global job market has gone high-tech, with many recruiters using online communication and search methods to alleviate their workloads. This has opened the job market up to so many more people, so you've really got to promote yourself and show why you'd be perfect for that specific role. Job customisation and SEOs are essential tools in online recruitment, so produce your resume accordingly.
Keyword optimisation will help ensure you're found: Whether it's your resume, cover letter or LinkedIn profile, your career documentation should be keyword optimised. Online methods such as automated tracking systems are commonly used by recruiters. So if you haven't strategically sprinkled your documents with job-relevant keywords, you've reduced your chances of making it to the 'human recruitment' stage. In addition, with around half of all recruiters now using LinkedIn and other social media platforms to find and assess potential employees, keyword usage has become 'key'.
Achievements highlight what you're individually offering: While your most relevant professional strengths and abilities should be highlighted in your resume, prospective employers also want evidence of how you will be advantageous to their business. Role-customised job achievements across your career history will show what you as an individual can specifically offer – how you might stand out from other job applicants.
Putting in the time and effort showcases your commitment: Most recruiters are going to be impressed with an application that's been specifically tailored for their vacancy. A job applicant that's taken the time and effort to put together a role-specific resume and cover letter, including via company research, will most likely be conveyed as someone who's committed to striving for their best in all career aspects.
So next time you're planning a career move, ensure your resume, cover letter, LinkedIn profile and any other relevant documentation has been well thought out and professionally written, using job-tailored keywords and achievements. Customise and acclimatise your job application, and you're far more likely to become familiarised with your ideal employer.
___________________________________________________________________________________
Walton's Words has extensive experience in helping job seekers compile professionally written, career-selling documentation. We can help construct resumes, cover letters, LinkedIn profiles, selection criteria, and any other documentation that will help you win your dream role. So drop us a line or give us a call if you'd like some assistance with your next career step.