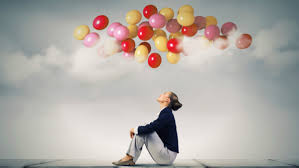 Following on from my recent article about the benefits of highlighting your most relevant transferrable skills in your resume and other career documentation, I wanted to share a few recent 'good news' stories. That is, resume writing projects where I've helped clients to reach their career dreams much quicker than they thought possible. Disrupting your current profession to chase your career goals can no doubt feel as intimidating as it is exhilarating, but you'll never know what's possible if you never try.
"All great changes are preceded by chaos." (Deepak Chopra)
For example, I recently wrote a new resume and cover letter for a mature-age pharmacist with ambitions of integrating his passion for Australia's great outback into his next career stage. Working hand in hand with a career coach, we came up with a plan to showcase his many years of personally driven outback travel, while I also put the spotlight on the most relevant transferrable skills from his long-term pharmacy career. Within a month of sending out his new career documentation, he had been offered a role as an outback guide for a well-known Australian tour company. Yes he may have failed in his far-reaching career goals, but if he hadn't had the courage to initiate that change, he would never have uncovered what was possible.
"Anyone who has never made a mistake has never tried anything new." (Albert Enstein)
Another recent example is a client that had recently completed studies in counselling, but had not yet done any work in the field outside of a study placement. Once again, it was all about highlighting her most transferrable skills from her former career history, including in her own customer-facing business, as well as what she'd achieved in both her counselling studies and the corresponding job placement. Soon after using her new career documentation, feedback was received that she'd been offered her dream role in the field of counselling – she was no doubt ecstatic.
Okay, you're unlikely to be able to career transition from administration to heart surgery without a great deal of academic effort, but below are some steps you could take to open up a new career path sooner than you think:
Completing value-add courses (e.g. First Aid)
Undertaking voluntary work within the field
Building networks with industry mentors/specialists
Reaching out to in-the-field recruiters for advice
Researching and identifying the job's core skillset
Considering your most relevant transferrable skills
Tailoring your resume and other career documentation
Putting in the time, effort and resources to produce a professional, job-relevant resume, cover letter and other career documentation is highly likely to pay professional dividends. You'll also no doubt feel more confident and empowered if you take at least some of the above steps – equipped with deeper knowledge of the industry and career you're striving for.
---
Walton's Words has written a wide variety of career advancement documentation that accommodates applicant tracking and keyword optimisation systems. We understand how they tick and can ensure that your resume, cover letter, selection criteria and/or LinkedIn profile are engaging and eye-catching. Give us a call or drop us a line if you'd like to discuss your career documentation needs further.