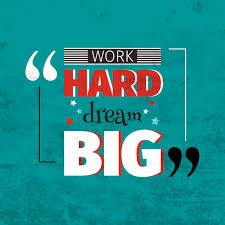 As discussed several years ago, a job-tailored job application is essential in today's career marketplace. If you don't put in the time, effort and resources to produce a high-quality resume and cover letter, you're far less likely to make it to the top of the recruiters' job application pile – or to achieve your career dreams.
"Opportunities don't happen, you create them." (Chris Grosser, Entrepreneur)
Before undertaking the resume writing process – even when hiring a professional resume writer – do some research on what type of role/s you're particularly interested in. It's okay to aim high, particularly where there are foundational transferrable skills, but don't put together a list of polarised job types and then expect one resume to 'sell' your relevance for all of them. It may be that you need more than one set of career documents (resume and cover letter), as I've done for a range of clients.
"The future depends on what you do today." (Mahatma Gandhi)
It's now commonplace for resumes and cover letters to be position and/or industry customised, and here are 4 valid reasons why:
Competitive job market
Think we all know there are a lot more people applying for the same roles than there used to be. Particularly in some industries where there's a constant stream of recently graduated tertiary students compounding this competitiveness (e.g. IT and accounting). This means that standards and expectations are a lot higher than they used to be – your resume and cover letter really need to shine and stand out.
Time-poor recruiters
The large amount of job applications recruiters are often dealing with means they have less time to work through and review each resume and cover letter. You effectively have around 10 seconds to convince the recruiter why they should keep reading. A pretty clear reason why your resume, cover letter and other career documentation needs to immediately highlight your job relevance.
Keyword optimisation
Another result of the competitive job market is the increased use of applicant tracking systems (ATS) to ease recruitment work burdens. As I've previously touched on, if you haven't used job-relevant keywords and if you've overdone the 'beautifying' of your resume, there is a good chance that your application won't even make it to human eyes. Keywords are 99% likely to be in the ATS search criteria.
Concise relevance is key
If your resume and cover letter are filled with irrelevant job history and other information, this is also likely to deter recruiters. Job-tailored career documentation means just that – only including detail in your resume and cover letter that can be associated with the role you're applying for. As the saying goes, 'when in doubt leave it out'.
The job tailoring of your resume, cover letter and other career documentation may also indicate to recruiters your strong work ethic and your willingness to go above and beyond to hit the brief. Yes, it may seem like an exhausting and/or expensive process to have your resume and cover letter customised, but it will be worth it. Let's face it, few of life's dreams or ambitions are realised without any personal effort.
---
Walton's Words has written a wide variety of career advancement documentation that accommodates applicant tracking and keyword optimisation systems. We understand how they tick and can ensure that your resume, cover letter, selection criteria and/or LinkedIn profile are engaging and eye-catching. Give us a call or drop us a line if you'd like to discuss your career documentation needs further.