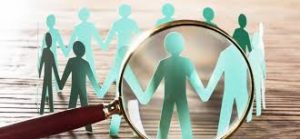 Now more than ever, it's essential you tailor your resume and other career documentation for each role you're applying for. The job market is highly competitive (even more so since the coronavirus), so you really need to stand out through careful consideration and preparation aligned with what each employer is looking for.
The average recruiter will spend no more than 30 seconds reviewing your resume, so keep the content clear, concise and highly job relevant. Stay positive and be competitive – show recruiters what professional as well as personal strengths and abilities you can bring to the role (including proactivity and attention to detail).
"Taste the relish to be found in competition – in having put forth the best within you." (Henry Kaiser, former US industrialist)
As proud as we may be of our expansive – and perhaps diverse – career history, hiring managers only really care about the benefits you can bring to their specific role. For example, unless at the graduate or early-starter stage, there are few that will want to know about your former customer service jobs before you kick-started your finance career. While there is some value in highlighting transferrable skills and experience, you still need to keep the content clear, concise and highly job relevant.
"The simpler you say it, the more eloquent it is." (August Wilson, former US playwright)
How to tailor your resume and other career documentation
– Identify and apply keywords used in the position description
– Align job responsibilities/achievements with core job criteria
– Consider removing some less relevant content (incl. training)
– Ensure the content supports your claimed skills/capabilities
– Use corresponding cover letter to highlight relevant soft skills
– Engage with the recruiter to obtain deeper job-specific insights
It is also worth keeping in mind that the pressures on many recruiters to review a magnitude of applications for one role means they may not be able to provide in-depth feedback (particularly if you were unsuccessful). In addition, without asking questions that delve further into your career summary, they may not have a full grasp of what you are really offering. Although this may also mean your resume is not as clear, concise and highly job relevant as it should be, for them to want to ask more.
The bottom line is that the more your resume content matches their job-specific needs, the more likely it is you will land an interview. Although it may seem cumbersome adapting your career documentation for each of the roles you are applying for, it is very much worth the time and effort to job tailor your resume. It could also be beneficial to invest in the services of a professional resume writer, to limit how many adaptations you have to make when applying for similar positions.
_______________________________________________________________
From keyword optimising and re-branding your LinkedIn profile to overhauling a resume and adding an often-critical cover letter, to writing up selection criteria responses, Walton's Words can create career documentation that helps you stand out. Give us a call or drop us a line if you would like to discuss your resume writing needs further.