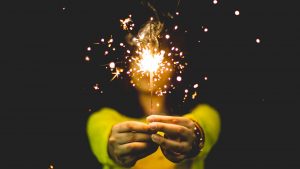 I don't think there are many who'd disagree 2020 was a particularly challenging year, including professionally. The COVID-19 pandemic has influenced many to reflect and rethink their life priorities. And the unprecedented opportunities to work from home – thanks to COVID lockdowns – has no doubt been a trying shift for some. Although another spin on the significant expansion of people working from home is that it's also broadened the scope of career opportunities for many. So what better time to review and reconsider our career ambitions than at the end of 2020.
"You are never too old to set another goal or to dream a new dream." (C.S. Lewis)
A poll by Roy Morgan during the first half of 2020 identified that close to one-third of Australians had been working from home since COVID-19 struck. This not only indicates employees are more open to remote, home-based offices, but that their employers are also changing their patterns and perspectives. This is happening worldwide, not just in Australia. In a 2020 PricewaterhouseCoopers survey of 669 American CEOs, 78% agreed that remote collaboration is a long-term scenario.
"'Working from Home' has long been mooted as a potential solution to avoid commuter gridlock and allow greater workplace flexibility. The experience of the Australian economy during the COVID-19 pandemic suggests we will see a lot more of it in the years ahead." (Michele Levin, CEO, Roy Morgan)
Consider your options: If you're feeling the 'career itch', start by evaluating your core professional strengths and desires. An ideal time to work with a career coach, followed by a professional resume writer, who will help you to tap into and identify your optimal career paths and prospects. Also undertake some online research (e.g. LinkedIn and SEEK), and reach out to connections to assess prerequisite skills and qualifications. Maybe it's time to enrol in a course or seek out voluntary placements.
Continue to network: If you're not one for 'cold networking' – i.e. attending industry events to promote yourself – leverage social media platforms like LinkedIn to extend your career horizons. Some are under the misconception that LinkedIn is for job seeking only – it should also be used for professional networking and engagement purposes. The more you build up and enrich your connections (including for career aspirations), the greater the opportunities to 'sell your wares' and seize job offerings.
Record your progress: When I work with some clients on their resumes and other career documentation, we discover achievements and accolades that they'd never really considered. It's beneficial to keep records (e.g. an up-to-date resume) of any notable movements or accomplishments throughout your career (particularly for past 10 years), both to highlight what you can offer prospective employers and to keep you attuned to your capabilities. The more confident and aware you are of your core professional strengths, the more likely you are to identify new job opportunities.
First and foremost, while the start of (or end of) a calendar year can be a time to reflect on our careers, don't pressure yourself to make swift change. As I touched on in an earlier blog, it's important to take care and tread thoughtfully. Professional evolution can take time, so be patient and kind to yourself, stay focused while allowing room for diversion, and continue to invest, research, network and record keep.
________________________________________________________________
Walton's Words has extensive experience in helping job seekers compile professionally written, career-selling documentation. We can help construct resumes, cover letters, LinkedIn profiles, selection criteria, and any other documentation that will help you win your dream role. So drop us a line or give us a call if you'd like some assistance with your next career step.