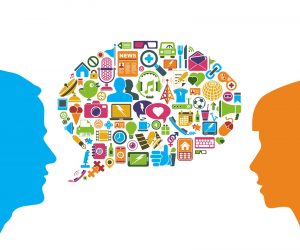 In line with my recent blog on the most common transferrable skills, communications (both oral and written) has been identified as one of the most desirable work skills in LinkedIn and other research. It's regularly perceived as a vital life skill, to both deliver and understand a range of information quickly and correctly. In the workplace, strong written and verbal communications are essential to inform, comprehend, clarify, reassure, negotiate and/or constructively collaborate.
"Communication is a skill that you can learn. It's like riding a bicycle or typing. If you're willing to work at it, you can rapidly improve the quality of every part of your life." (Brian Tracy, Motivational Public Speaker)
To communicate clearly and concisely is to be understood, and in a professional context will likely minimise misunderstanding, error and other potential frustrations. Whether writing an email or undertaking a phone consultation, and even as a group facilitator, the ability to intelligently deliver the most relevant information in a straightforward, audience-attuned manner will result in constructive, penetrative communications. It's also likely to build stronger rapport with others, leading to more influential and impactful outcomes, including during more difficult conversations.
"In teamwork, silence isn't golden, it's deadly." (Mark Sanborn, Leadership Keynote Speaker)
In your career documentation, think of examples that highlight your communication strengths, from both a hard and soft skill perspective. For example, have you been involved in a team project where you effectively contributed for a more holistic approach? Have you been involved in contract or other commercial negotiations, where the existing relationship – such as with external stakeholders – enhanced the outcome? Do you strive to maintain an interpersonal approach across all types of communications, whether leading a team or consulting with clientele? Have you applied your active listening skills to fully comprehend what a customer wants?
"There is only one rule for being a good talker – learn to listen." (Christopher Morley, American Journalist)
The primary modes of communication that you could consider are:
Verbal (whether conducted face-to-face, via telephone or in a group setting)
Non-verbal (what is conveyed via body language, facial expressions, gestures)
Visual (these include charts, maps, infographics, online interactive content)
Written (whether in an email, report, social media post, contract, press release)
Some of the core benefits of effective workplace communications are:
Provision and receipt of key information that enables plans/projects to proceed
Decisions to be made and problems solved in a confident and assured manner
Establishment of solid working relationships, underpinned by respectful rapport
Increases in productivity based on a broader appreciation of the core objectives
Enhanced brand and business reputation, particularly among target audiences
More loyal and engaged staff, jointly committed to meeting organisational goals
More opportunities for growth and innovation, including via diverse perspectives
Whatever line of work you're in, don't underestimate the relevance of showcasing your communication strengths in your resume and other career documentation. There are very few roles out there where your ability to effectively engage with others (both verbally and in writing) won't be viewed as a critical professional skill.
________________________________________________________________
Walton's Words has extensive experience in helping job seekers compile professionally written, career-selling documentation. We can help construct resumes, cover letters, LinkedIn profiles, selection criteria, and any other documentation that will help you win your dream role. So drop us a line or give us a call if you'd like some assistance with your next career step.