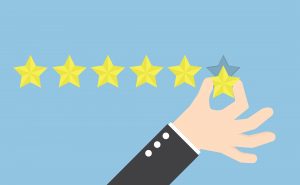 Impactful and meaningful customer service is critically important to just about every business, which is why it featured as one of my most common transferrable skills. Showcasing your ability to effectively service and support a range of customers, both internal and external, will no doubt rate you highly among the majority of recruiters.
"Customer service shouldn't just be a department, it should be the entire company."  (Tony Hsieh, US entrepreneur & venture capitalist)
American Express recently reported that 33% of Americans consider switching companies after a poor service experience, and Newvoicemedia.com cited that US companies lose more than US$62 billion annually due to poor customer service. These are pretty strong validations on why customer service strengths are invaluable to most employers. Positive customer service connects the brand to its customers, helping to convince them that the product or service is worth investing in.
"There is only one boss. The customer―and he can fire everybody in the company from the chairman on down, simply by spending his money somewhere else." (Sam Walton, US businessman & entrepreneur)
Some of the most important customer service traits to consider highlighting are:
Enthusiasm, particularly the contagious kind
Communications, to get the message across
Compassion, so the customer feels cared for
Patience, to adequately meet customer needs
Stress management, to keep things balanced
Flexibility, leading to tailored service/support
Charisma, leading to positive views/memories
Company knowledge, to inform and reassure
In your career documentation, think of key examples that highlight your ability to constructively engage with and service customers. This could be an example of where you went above and beyond to assist someone, including via escalation and/or follow-up. It could be a personal acknowledgement that you've received, or a more official performance award based on your ability to align with the business's core service delivery values. It could also be a time where you provided additional support to another department, to enable them to meet their deadlines/objectives. Another potential example is where you relayed customer feedback that influenced future plans and decisions (e.g. change in stock, pricing or service area layout).
"Your most unhappy customers are your greatest source of learning." (Bill Gates, US business magnate & philanthropist)
Some of the key outcomes of impactful and meaningful customer service include:
Increased customer loyalty
Stronger brand advocacy
Targeted marketing opportunities
Clear competitive advantage
Willingness to pay more
There are very few roles where customer service is relevant – think deeply and broadly about how you could highlight this as a professional strength of yours.
________________________________________________________________
Walton's Words has extensive experience in helping job seekers compile professionally written, career-selling documentation. We can help construct resumes, cover letters, LinkedIn profiles, selection criteria, and any other documentation that will help you win your dream role. So drop us a line or give us a call if you'd like some assistance with your next career step.