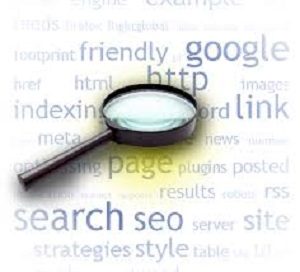 Anyone reasonably familiar with online marketing would already know that keyword optimisation is an essential ingredient. Whether it's for a website or LinkedIn profile, using keywords that align with online searching (aka search engine optimisation*) will increase your chances of being 'found'.
Research for keywords: What keywords are your ideal customers likely to use in online searches? Review competitor websites and online content to help gauge the most applicable, well-used keywords. There's also an abundance of SEO tools via Google Adwords, Soovle, etc.
Be specific & differentiate: It's hard to stand out from all that online competition, so upping the ante to include two- or three-word search strings for more specific searchers could be beneficial. For instance, as an editor I could use longer search strings such as 'research paper editor' or 'student thesis editor'.
Use, use, use: Use your keywords as much as you can across the content, without interrupting the flow or causing repetitiveness. Also include keywords in headings and picture captions, as well as URL addresses which often show up in search results.
Don't 'overuse abuse': Keywords need to be strategically thought out in online content. Their overuse can interrupt the flow of writing, and distract readers from the main message. Use them to attract potential customers, and then inform and connect in the written content.
Involve their needs: Consider your potential audience's needs when choosing keywords for your online marketing content. Which of your services will address these requirements, and which relevant keywords are they likely to use in online searches.
Monitor your keywords: Choosing keywords shouldn't be a one-off procedure for most online marketing content. To ensure keywords are reeling in the bites, you should routinely conduct keyword analysis. Your keyword database should continually shift and grow.
Whether selling yourself as an individual or as an organisation, your marketing content will have a greater chance of reaching potential customers via strategic keyword usage. Stay focused on addressing your target audience's needs, and don't bombard them with overuse abuse. Use keywords wisely and have fun experimenting with your SEO analysis.
*"Search engine optimisation (SEO) is the process of affecting the visibility of a website or web page in a search engine's 'natural' or unpaid (organic) search results." (Wikipedia)
___________________________________________________________________________
Walton's Words is highly experienced at writing keyword-optimised online marketing content, including websites and LinkedIn profiles. Drop us a line or give us a call if you'd like to discuss how we could potentially improve the reach of your marketing content.