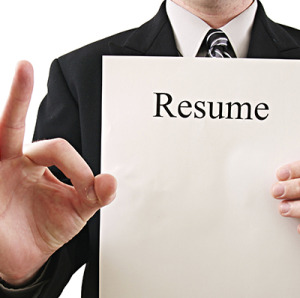 Remember when you could use the same stand-alone resume to apply for a variety of roles? When all you really needed to include in your resume was your job history, contact details and referees, stapled to a standard cover letter? Well along with ribbon typewriters and snail mail postage, the days of submitting one generic resume and letter to all potential employers are all but over.
In most of today's job markets, recruiters have to deal with hundreds of job applicants all scrambling to fill the same vacancy. Thus they've become ever more reliant on technology such as automated tracking systems (ATS) to alleviate their recruitment load. They're also expecting (or hoping) to be 'wowed' by resumes and cover letters that stand out – those they can fast-track to the top of the application pile.
On average, you've got seven seconds to impress recruiters with your resume and cover letter, so it's imperative you spend the time (or hire someone else to ) tailoring your application for each role. In line with this, below are four justifications for ensuring each of your job applications is professionally composed and strategically structured:
1) Recruiters want immediate selling points
A resume and cover letter (and selection criteria*) that adequately address the job ad requirements will instantly highlight your abilities and offerings. It's all about rapidly drawing their short attention span to your job-customised career highlights, preferably on the first page.
2) Keywords are essential for ATS
If your resume and cover letter (and selection criteria) have not been sprinkled with industry and job relevant keywords, you may not even reach the human recruiter stage. In today's 'all things online' environment, keywords have become an essential ingredient in most forms of writings (see my previous blog on the prevalence of keyword usage ).
3) You'll convey commitment and proactivity
Those who've taken the time to tailor their resume and cover letter (and selection criteria) are more likely to be perceived as dedicated and driven in their career. Your genuine effort to individualise each job application will rate highly among recruiters and company managers.
4) Relevancy won't be submerged by irrelevancy
Taking the time to prioritise your most pertinent qualifications and achievements in your resume and cover letter (and selection criteria) means they won't be hidden by less relevant employment history. It's all about strategically structuring your job application documents to best highlight your most relevant offerings.
If you've been considering taking a career plunge, or you've been applying for endless jobs without success, it could be 'time to take the time' to career customise your resume and cover letters. Professional job applications that use keywords, address selection criteria and acknowledge employer policy will stand out just about every time.
---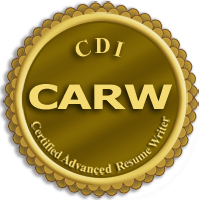 Walton's Words has assisted in the writing of professional resumes, cover letters, selection criteria and LinkedIn profiles for a variety of careers and industries, as confirmed by our many testimonials. Our commitment is ensuring you succeed in obtaining your dream role, so drop us a line or give us a call if you'd like to discuss your career prospects further.
COMMITTED TO PRODUCING HIGH-QUALITY, JOB-WINNING CAREER DOCUMENTATION
*Many government and public sector roles require a selection criteria document in addition to your resume and cover letter.